How to find a person's location from a cell phone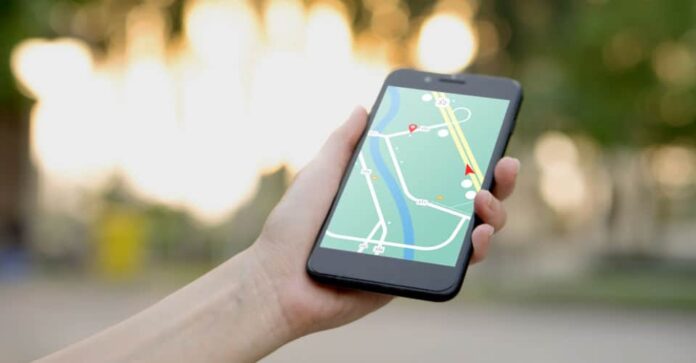 We can do many things with our phones, including finding a person's location.
The reasons can be diverse: to know if the family is safe, to check where the kids are, to know if a friend is arriving somewhere, or just out of curiosity (hello, snooper).
How to delete your Google location history How to track your disconnected iPhone Of course, some tools will do the job in a "dirty" way that others don't know about.
But that's not the case here. Here are eight ways to use official (and legal) means to locate someone on your phone without violating the user's privacy.
Ask the person directly about the location It's a bit obvious, but perhaps the best way to find out a person's exact location is to contact them directly.
This can be through messaging apps, email, text messages, phone calls, or social media. The answer may not come immediately, but at least you will avoid embarrassing situations.
Google Map Google Maps (Android | iOS | Web) is one of many apps that focuses on geolocation of places and people.
So anyone who wants to can share their current location with other users via Gmail or via shareable links on WhatsApp, Twitter and other social networks.
Real-time location sharing lasts for at least 15 minutes, but you can activate it at any time. Just be sure to close it manually.
Search (iPhone) Find My is Apple's app for finding friends and family whenever they decide to share their locations.
You can also send your current location to others you know.
Just go to the People tab and everyone who shares your location will be visible in this section.
Exclusive to iPhone users, Find replaces the Find My Friends app, available separately on the App Store.
Apple Watch owners can still use Find People to share their location with other people who own the watch.
Find My Device (Android) On the Android side, there is Find My Device, which helps you find your lost Android and can lock the device until you restore it or permanently delete all the data it contains.
The platform has a mobile app and a website that can be accessed in a web browser.
How to track a lost or stolen iPhone or Android If you accidentally leave your device with someone, or if it is stolen or burglarized, this tool can find your phone.
The app allows you to monitor your smartphone's movement in real time in buildings, malls, airports, or outdoors. It is worth noting, however, that it may take a few minutes for the exact location of the device to appear.
Whatsapp WhatsApp users (Android | iOS | Web) can track the location of contacts in real time. In this case, others need to share their location.
The feature supports individual and group WhatsApp chats, which means that more than one person can share their location in a single conversation.
When someone shares their location, you will receive a link that opens a map showing the person's exact location. Other users can also set when you can view the route, which ranges from 15 minutes to 8 hours. facebook messenger Facebook Messenger (Android | iOS | Web) also has the ability to know someone's location from their phone.
However, it also requires the user to open the conversation and manually select the "Location" option on the small arrow button to start sharing.
The feature stays enabled for up to 60 minutes, or until the person stops messaging in real time.
Uber and 99 The ride-hailing apps Uber (Android | iOS) and 99 (Android | iOS) offer the option to share your location in real time with drivers or people you know.